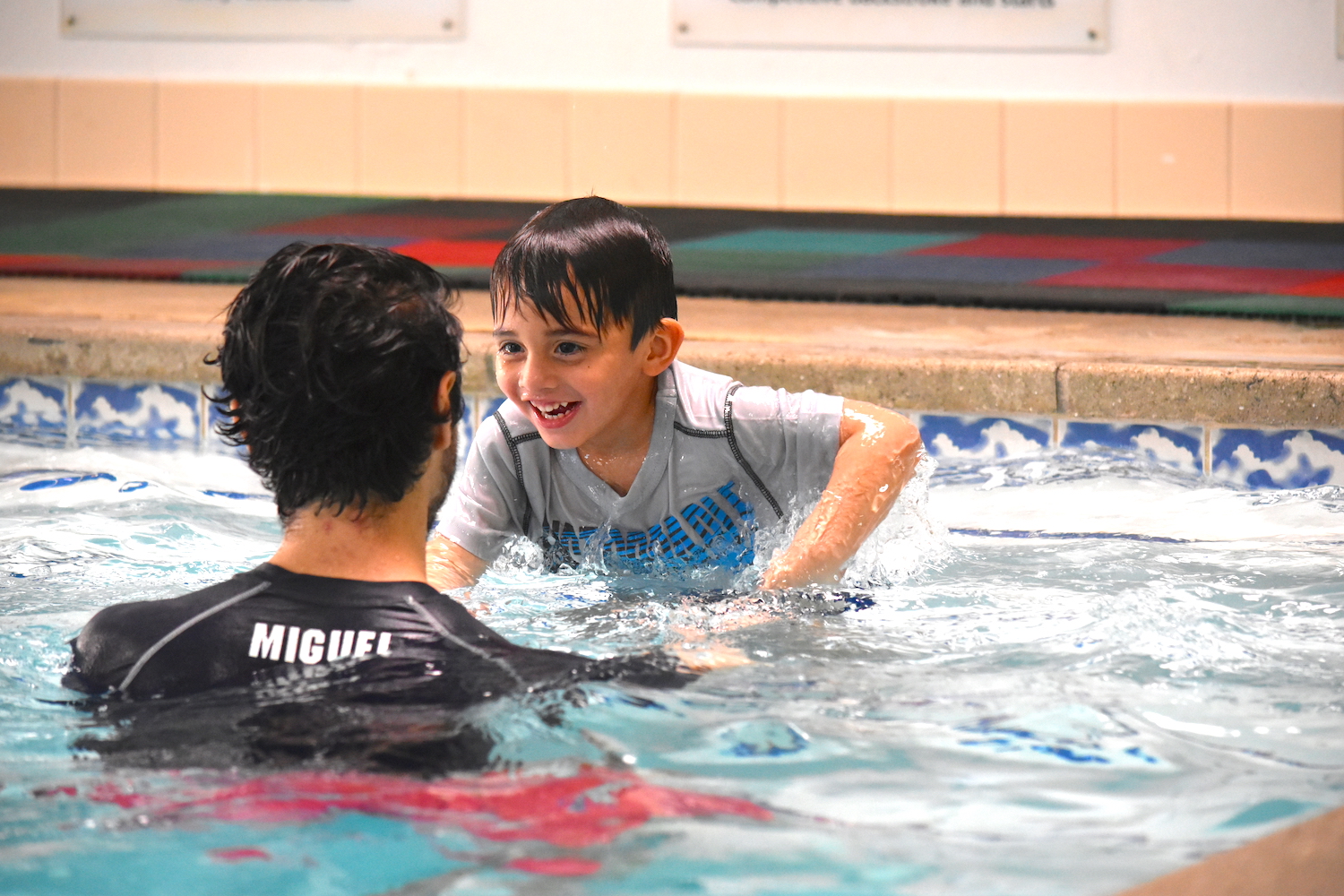 Get a jump start on the swim season and enroll in our Torpedo Swim Launch. This accelerated swim program is for beginners only and was created to solidify safer swim skills in a short period of time.
Details:
Starting June 5th, four weeklong sessions at our Valencia location

Swim Monday – Friday;

9:00a – 9:40a: Starfish & Blowfish group

9:45a – 10:25a: Batray & Duck group

4 stations, with an instructor at each station

Once swimmer masters skills in station, they will immediately move to the next station of skills, or level group time

Ages 3+, for new and enrolled students

Concurrent with other enrollments, and highly recommended
Never Swam With Us Before?
Don't know if your child is a Starfish, Blowfish, Batray or Duck? Check out our Level Placement Guide. Feel free to reach out with any questions.
*Absences for the Torpedo Swim Launch will be allowed a makeup in a normal, 28-minute long group class at our Newhall location for $5. This makeup will expire one week after the session is completed. You must notify us of your absence before the start of class to be eligible for the makeup.
To the creator of the Torpedo Launch Program; Thank You, Thank You, Thank You! This has been amazing for my son Aidan. We previously had 3 summers of private swim lessons and while they were helpful, there is really no comparison to this program. This has been miraculous for my son. It is focused and age appropriate. We love how even though lessons are in groups kids get individual attention also. So thank you so very much. We hope that this program continues and expands! Whatever the case good job on the Torpedo Launch!
Registration
New Members Only
Mandatory upon enrollment
Group Session
Five, 40-minute lessons
REGISTERED MEMBERS
Enrollment Instructions:

Click Parent Portal link below

Select desired week and add to cart

Confirm 'Add' to Cart

Navigate to 'Billing & Payments' to pay balance
NON REGISTERED MEMBERS
Enrollment Instructions:

Click Registration link below

Complete Registration and select class week on registration page

We will send you a confirmation email within 72 hours directing you to the Parent Portal to pay balance