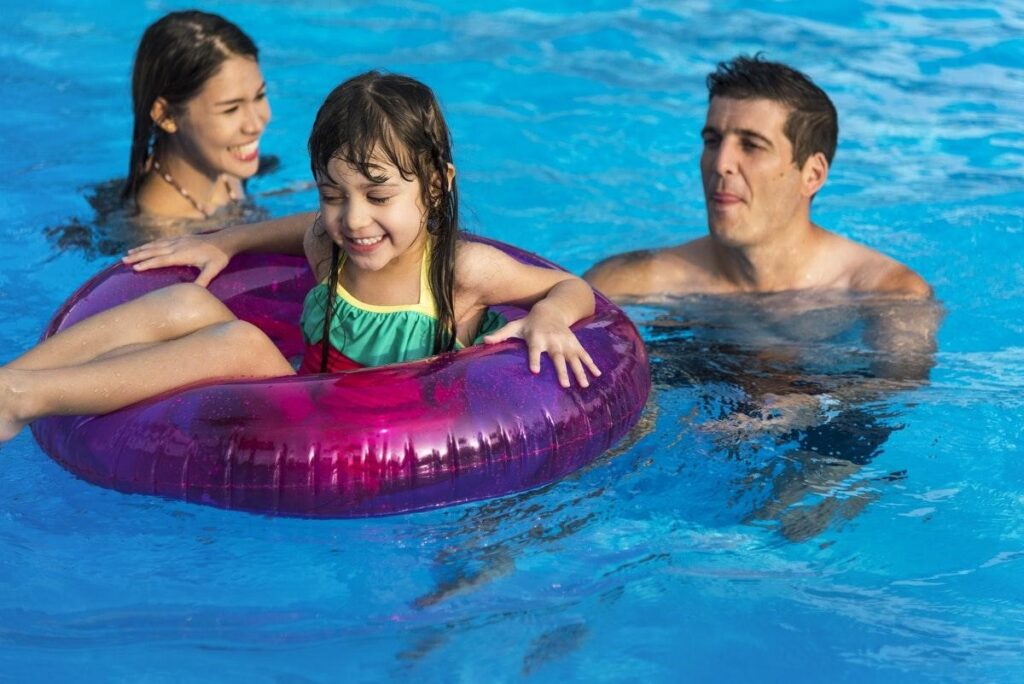 Photo via Rawpixel
Article by: Jenny Wise
Enjoying your backyard pool requires more than tossing on a swimsuit. In fact, home swimming pools can be very dangerous, especially for children. Here, the experts at Academy Swim Club share the safe swimming tips every family can use.
Secure the Pool Area and Share Safety Basics
Always make securing the pool area the first step. Safety measures can keep kids, pets, and non-swimmers safe.
Follow safety barrier guidelines for your home pool.
Install pool alarms to help prevent accidents.
Use pool safety covers that meet federal standards.
Recognize the signs of drowning and learn how to respond.
Learn CPR, just in case it becomes necessary.
Remember to make note of the changes you make to your home and pool, as these could actually help increase the value of your home if you decide to sell.
Teach Kids Proper Water Safety
Having a good time in your backyard pool is obviously top of mind. But safety is another crucial consideration when playing in and around water.
Be Consistent with Pool Maintenance
Cleaning and maintaining your pool ensures that it's safe and healthy for your family. Understand how to manage your pool chemicals and keep the area clean.
Look for signs that a pool (whether home or public) is unsafe before entering.
Maintain pool water chemistry for a cleaner swimming environment.
Operate your pool pump per the manufacturer's instructions.
Cover the pool each night after you finish swimming.
Enjoying the family pool can be an excellent way to spend time together. And by taking proactive preventative, safety, and maintenance steps, you're well on your way to enjoying fun in the sun. Just remember to lock up the pool area afterward.
This article is brought to you by Academy Swim Club, the SCV's Premier Swim School.